Why Valcoach?
I work with executives, teams, individuals, and HR/L&D professionals to provide coaching services that help you achieve your career or organizational goals.
The Valcoach difference
Learn and develop through customized coaching approaches that help you face and overcome your workplace challenges, in a meaningful, sustainable way. With endless passion and more than 2000 hours of coaching experience, Valcoach helps you improve, grow, and succeed.
New Perspectives
Overcome individual and leadership obstacles and grow professionally through new perspectives. Collaborate on action plans for professional growth and receive valuable feedback on your progress.
Experienced Coaching
Benefit from 2000+ hours of coaching experience at all organizational levels. Valcoach approaches are constantly being refined and improved to bring you faster, more sustainable results.
Blended Learning
Design or choose the most effective and convenient coaching package for you or your organization. Decide how you want to learn with bespoke programs that include self-learning, group sessions, and in-person coaching.
One-on-One Coaching
If you are looking for more meaning and balance at work, want to discover and plan for your life goals, overcome specific challenges, increase your impact and effectiveness, or get proactive about that next career move, then one-on-one coaching might be for you.
Regardless of whether you're a private individual (paying for coaching yourself), an organizational leader (your organization is paying for your coaching) or a Learning & Development professional looking for solutions for your organization, I have the right coaching package for your needs.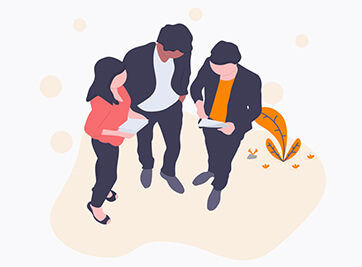 Highly Effective Team Road Map
Team coaching that helps your people create a collective understanding of what it means to be highly effective – for each of you, and for your organization. Create a path forward together through workshops, coaching, online courses, check-ins, and surveys that will help your team move from wherever they are today, to where they want to be in the future. Not only will you have a more effective team, but you will have constructed yourself a team-building process that you can hone and implement for years to come.
Leadership Development
The perfect solution for private individuals and organizational leaders alike. Whether you want to develop your skills through our open courses, work with people from different organizations and industries, or want solutions that are tailor-made for your organization's strategic goals and culture, check out what I can offer. Regardless of what you choose, all our Leadership Development courses and programs are designed to be dynamic, personalized and impactful solutions.